Richard's Website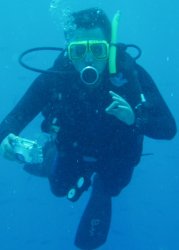 Well, you appear to have stumbled across my website.
If you don't know me, I'm a Systems Developer for an Internet Service Provider in Maidenhead. If you do know me, you're probably here looking for photos, or my notes from my travels at the start of 2006. Since Facebook came along, however, not many pictures make it up onto this website anymore.
There's also some software utilities I've written over the years, though some of these are getting on a bit now!